About Us
The Caribbean is beautiful in every sense of the word and filled with some of the nicest people. As one Caribbean, one people, we welcome you to our archipelago.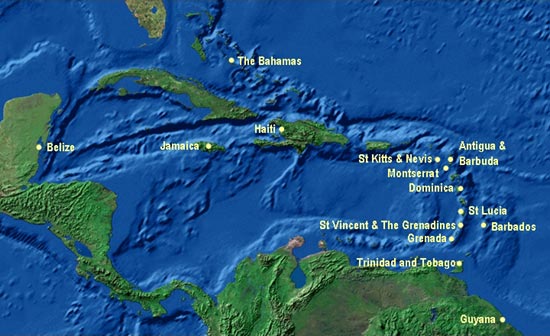 Here at MyCaribSpot we work and strive to bring you info, pictures and activites from most islands within the archipelago. We also bring you reviews on hotels and contact information for buisnesses within the Caribbean.
Our Mission
We strive to attract more people to the beautiful Caribbean and aid ones in planning their next trip. We also expose you to the Caribbean lifestyle with some of the Caribbean's top radio stations and our forum system. Contact various buisnesses through our Bizz page.
Who We Are
MyCaribSpot was first conceived in 2012 but finally released to the public in the spring of 2015. It is based in the island of Grenada and is a free service for all of our visitors. You will never be charged for using our radio or forum services.